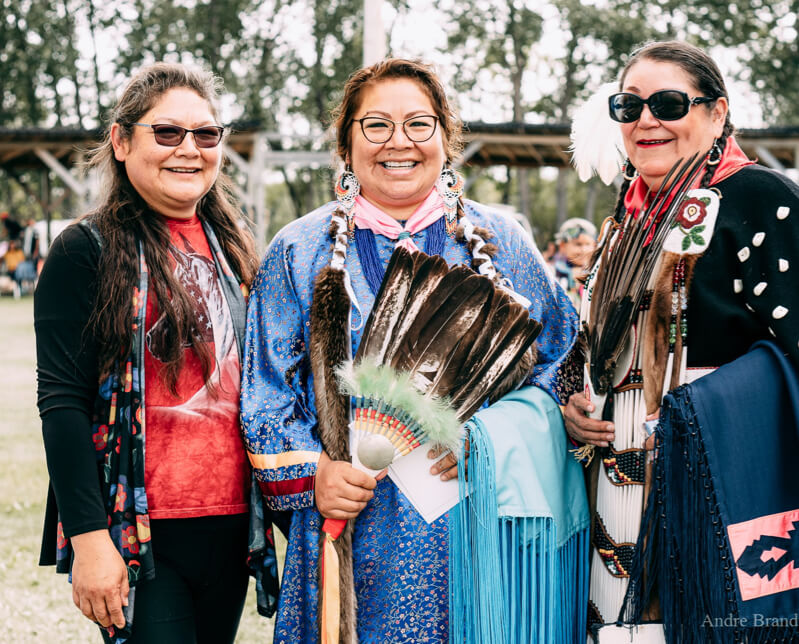 We Embrace New Opportunities and Strive to Constantly Improve
At PBDC, we're focused on organizational excellence and building-up our people so that together, we can reach even higher levels of performance.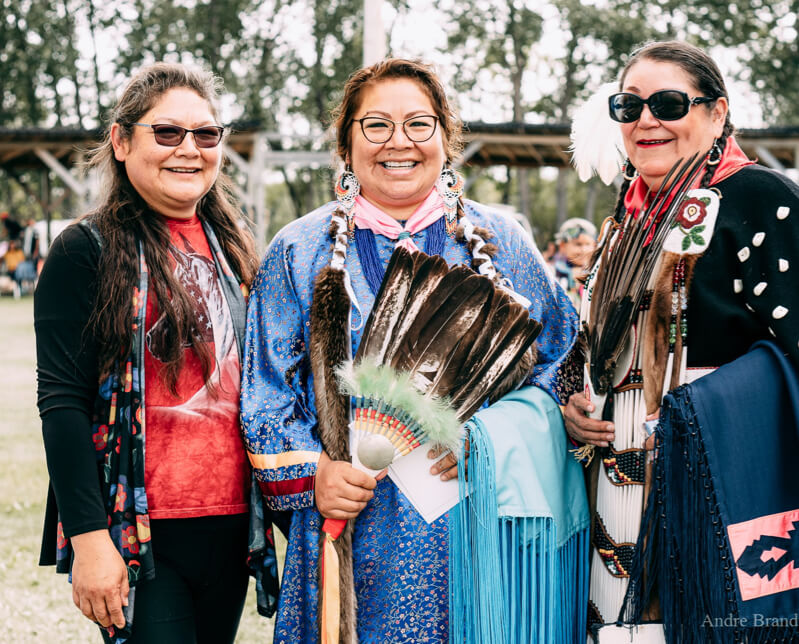 Board Chair
Bradley Young
Board Chair
As Executive Director of the National Aboriginal Forestry Association, Bradley Young brings years of senior leadership experience in the natural resource sector. Mr. Young is an Opaskwayak Cree member and is a graduate of programs at the University of British Columbia, the University of Alberta, and the University of Victoria where he holds a Master's Degree in Indigenous Governance. As a professional, Bradley has led Aboriginal natural resource development initiatives in the northern Rocky Mountains and has spoken extensively on indigenous rights, culture, consultation, development, and nation-building.
Board Vice-Chair
Judy Head
Board Vice-Chair
Director
James Wilson
Director
As Vice-President of Corporate Development for the Arctic Gateway Group, James 'Jamie' Wilson provides a unique and global perspective on large-scale transportation logistics and trade. James is a visionary who is passionate about building a strong and prosperous future for all, and sees education and skills development as powerful tools to enable empowerment and personal growth, especially for Manitoba's Indigenous population. With a background as a Deputy Minister (Economic Development, Education and Indigenous Relations) for the Government of Manitoba, educator, an elite military Ranger and as Manitoba's Treaty Commissioner, Jamie is uniquely positioned to work with an innovative organization looking to tap into Canada's hidden potential. Jamie's greatest leadership strengths are as a facilitator and relationship builder where his calm and thoughtful demeanor enables him to navigate complex situations and often highly charged situations, to drive positive and successful measurable outcomes. He is known for improving employee engagement and inspiring and supporting others to achieve their full potential.
Director
Bernd Christmas
Director
Mr. Bernd Christmas is Chief Executive Officer and General Counsel at Gitpo Storms. The company was formed in 2015 to be a leading Indigenous company, actively pursuing projects and partnerships in all sectors across Canada and the globe, in partnership with Indigenous Peoples. Bernd has been a negotiator for many First Nations and has sat on numerous national and international boards and commissions. Presently, he is a member of the Board of Directors of Canada Post Corporation, Investors Group and the Indigenous charity, Outside Looking In. Previous board positions include the CBC, National Aboriginal Achievement Foundation, the Native Canadian Centre of Toronto, and more. Mr. Christmas is a member of the Nova Scotia Barristers' Society, the Law Society of Upper Canada (Ontario), the Indigenous Bar Association and the Canadian Bar Association.
Director (Ex Officio)
Onekanew Christian Sinclair
Director (Ex Officio)
Christian Sinclair has been Onekanew (Chief) of OCN since 2016. After successfully executing the Manitoba Indigenous Summer Games in 1998, he was asked to take on the monumental task of leading the 2002 North American Indigenous Games Host Society in Winnipeg, Manitoba, which became the most successful in the organization's history, with a massive surplus and with over 10,000 athletes and coaches. This achievement was one of the main considerations in Christian Sinclair being named to the "Top 40 under 40 Executives in Canada" in 2003.
With a wealth of organizational knowledge and experience earned in the military, corporate boardrooms and First Nation Council Chambers, Christian Sinclair is a highly sought after negotiator and project manager for both Aboriginal communities and mainstream Corporations seeking to engage in major resource development. He is able to effectively bridge the needs and goals of industry and traditional land rights holders into mutually beneficial win-win opportunities for sustainable prosperity and lasting business partnerships for all involved and for future generations.
As a highly self-motivated individual and proud member of the Opaskwayak Cree Nation, Christian Sinclair is able to identify and utilize talented individuals who share the passion, drive and understanding needed to facilitate effective business relationships. His team of highly talented and highly educated people are organized with the same strict discipline and use of unique skills, training and education one would expect from a high-performance team.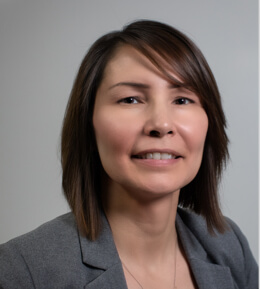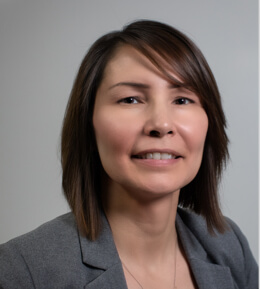 Ginger Martin
Chief Executive Officer
Ginger Martin
Chief Executive Officer
Ginger Martin is the Chief Executive Officer of the newly revamped PBDC.  Over the next five years, she'll be leading a focus on being more efficient and competitive in an effort to grow OCN community business and investment revenues to $33M.  As CEO, Ginger understands that change is always a challenge, which is why she is committed to building a working culture that bravely embraces new opportunities and strives to continuously improve.  Ginger oversees an expert executive team that's exploring new opportunities in heavy industry, manufacturing, land leasing, aerospace, agriculture and tourism – all growth industries where OCN can claim a significant competitive advantage.  The main goal is always to provide rewarding employment opportunities that will give OCN people even more reason to stay and take active part in rebuilding.  She believes that OCN's strongest competitive advantage rests in its youth.  They are the true source of OCN's future progress and independence.  With so many young people looking for opportunity and hungry for change, she has committed PBDC to actively reaching out to schools and to the community with programs that will bring forward a new generation of young entrepreneurs with fresh ideas and new energy.  Ginger comes to PBDC head office from Otineka Mall where she was the general manager.  Her career background also includes heavy roles in accounting and finance.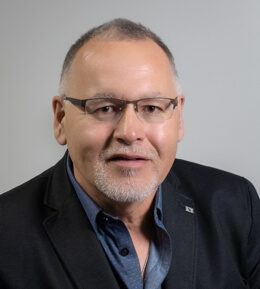 Director Special Projects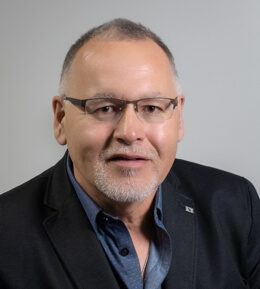 Chris Cook
Director Special Projects
Chris Cook
Director Special Projects
Overseeing special projects, Chris is responsible for assessing and moving new business opportunities forward.   He also works with small business owners and entrepreneurs, and manages PBDC grant programs. Before joining PBDC in 2002, he worked for the OCN Lands Department after spending three years working for Indigenous Services Canada.  Chris is an OCN member, and an avid outdoorsman.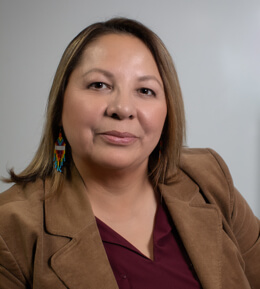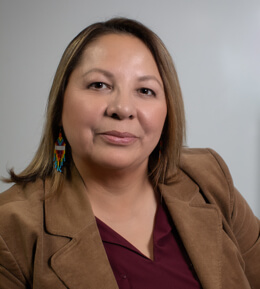 Lee Sinclair
Director of Operations
Lee Sinclair
Director of Operations
Lee Sinclair is the Director of Operations for PBDC and oversees its portfolio of current businesses including Otineka Mall, OCN Shell Gas Station, Kikiwak Inn and Conference Centre and Sports Traders. Her leadership and operational strengths come from significant management and senior finance roles with Swampy Cree Management Services, Opaskwayak Health Authority, and PBDC before its most recent restructuring. She has often lent her business perspective and experience to a variety of boards including the Opaskwayak Education Authority, Opaskwayak Lands Authority, and Rod McGillivary Care Home. Lee is pursuing her certification as an Aboriginal Financial Manager through the Aboriginal Financial Officers Association. She currently has a diploma in business administration and a certificate in business accounting through University College of the North in The Pas. A proud OCN member, Lee spends quality time out on the trapline with her family. She is passionate about her community and Cree language, and passes this knowledge on to youth through the Land Base Program at Kakepaskak camp.