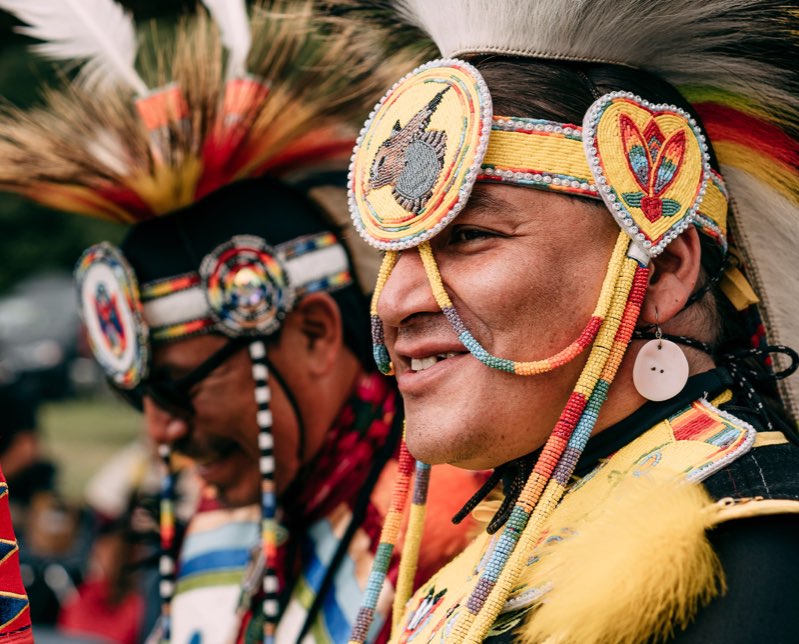 Progress and Independence Will Ignite Our Full Potential
For millennia, our people have worked, traded and lived in balance with the earth. Today, our success as business leaders in Canada's North comes from our culture and traditions.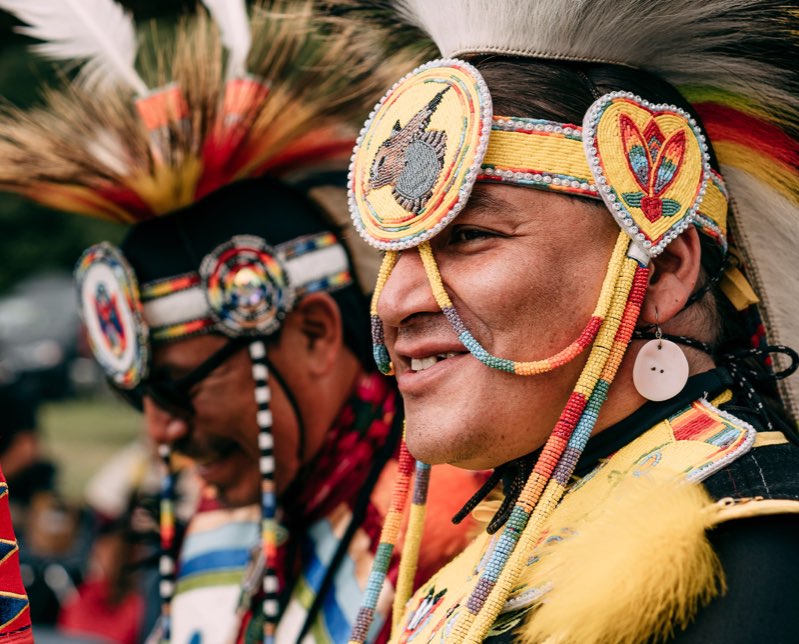 For over three decades, PBDC has been empowering our people and ensuring their economic independence.
PBDC's main objectives are always to pursue business, investment and economic development opportunities that will grow OCN's wealth and help it provide quality social programs that support our community.
Today, the Indigenous economy in Manitoba continue to flourish. Spending by Indigenous businesses, governments, and households together with spending on infrastructure amounted to $9.3B in 2016.
Building on this momentum, the new PBDC Corporate Plan 2019-2023 maps out a renewed focus on being more efficient in our operations and more competitive with our choices. Over the next five years, organizational improvements and careful investing in growth industries will grow PBDC revenues to nearly $33M (+9.6%) by 2023.
PBDC Forecasted Business and Investment Revenue 2019-2023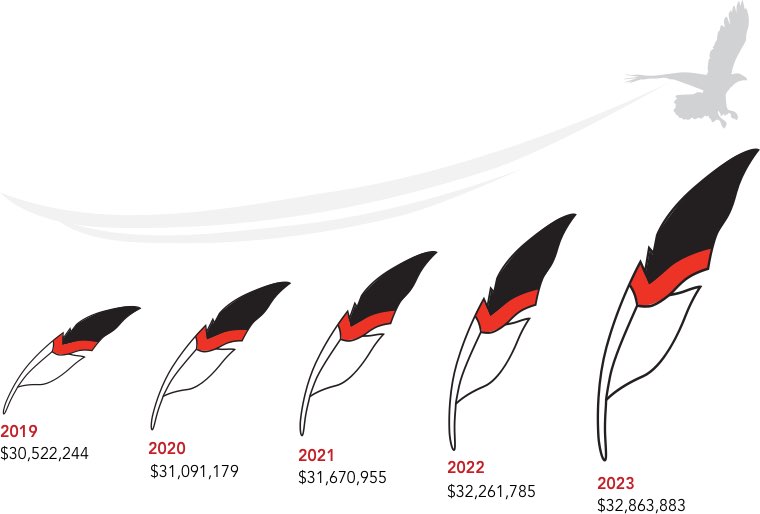 PBDC has decades of business experience to build-on with enterprises in hospitality, retail, fuel service and commercial leasing. Good choices and smart solutions are returning PBDC businesses to profitability across the board, and with proper financial management and close attention to improving operations and customer satisfaction, our managed businesses will continue to drive results and lead the way.
With new high-speed Internet connectivity comes new opportunities to engage with consumers who are most likely to buy from one of our businesses, or reach investors looking for new opportunities. More effective and coordinated digital marketing and communications will allow PBDC to impact these audiences and our own community like never before.
On the road ahead, PBDC is actively engaged in reviewing new opportunities in heavy industry, manufacturing, aerospace, tourism, transportation and logistics and commercial leasing. With projected spending in the billions of dollars annually, PBDC is also continuing to aggressively promote its leadership stake in cannabis retail and financing to win market share.
Our economic future is riding on our ability to foster an entrepreneurial culture that inspires community members early in their education. Our population is growing at a greater rate than the province of Manitoba, and with nearly half of our people being under the age of 19, PBDC is investing now in programs that build the working culture necessary to ensure the future prosperity of our people and culture.
Our commitment to organizational excellence will see PBDC putting additional resources towards making sure that investment decisions continue to grow OCN wealth. New systems and processes are already improving our risk management and ensuring an appropriate return on business investments.
Growing a healthy workplace culture, especially for OCN youth who are the fastest growing segment of our population, is an absolute must if we want our people to succeed and grow. Investments in training along with more effective and modern recruitment and retention practices will see our people lift themselves up and lead the way for an entirely new generation of high-performing business professionals.